WHO WE ARE
Synthesis is the Greek word for composition. A composition of parts coming together to create a masterpiece, a composition of knowledge, creativity, experience, professionalism, know-how, technology and a passion for perfection.
Some of the brightest, most competent and acknowledged professionals in the Greek travel service industry coming together to create.
OUR PHILOSOPHY
There is probably nothing as intangible and difficult to define as Art. It's a question of perceptions, values and culture that seem to touch something inside us.. to connect with our senses and give us a sensation of awe. To each one of us it is something different.
At SYNTHESIS we take these intangibles and make them realities through attention to detail, keeping focused on our clients' needs and not losing sight of our philosophy.. to create an event that could be interpreted as a work of Art.
Travel is much more than getting from A to B using a cheap on-line solution. Travel should be care-free, cost effective and considerate of your time and needs. Our team of experienced multilingual travel consultants has four different Global Distribution Systems (Amadeus, Galileo, Sabre and Worldspan) at their disposal as well as the resources of our global alliance with TSI (Travel Solutions International) ensuring that you will receive all the information that you require efficiently and courteously. We welcome the opportunity to serve you in the same dedicated, uncompromising manner that has distinguished us over the years.
"Solutions that are made to measure…"
The Marine and Offshore travel is a unique and very demanding market in many ways, with short lead times that are crucial to successful cost- efficient crew changes. Documentation, visas, flight connections and the most competitive fares available are only some of the daily challenges that our specialized marine team seamlessly contends with. Our goal for excellence continuously drives us to look for innovative ways, co- operations and our alliance with the TSI global network, broaden our scope and added value of our services. The Marine and Offshore industry is recognized for its complexity and the need for continuous support. Our clients know that they have this support, irrespective of time or day.
"We travel (take) you to all the seas of the world"
Whether your delegates are around the corner or around the globe we bring them together to share a productive and meaningful experience. Ensuring that your congress surpasses your expectations.
"creating lasting impressions"
Our objective, from the basic concept to post event evaluation is to work in total synergy with you, covering your needs within your budget and specifications, ensuring that your event surpasses your expectations.
"taking the ordinary and turning it into the extraordinary"
We pride ourselves in being masters of this unique and rewarding aspect of the travel industry. This high profile segment of the corporate travel industry requires meticulous planning, in-depth knowledge, a distinct flare of innovative and creative thought in order to rise above the mediocre and move towards the exceptional. At Synthesis our focus is to organise creative, original and memorable programs.
We cater to corporate and special events with an exclusive carne of selected hotels, gala and dinner locations, gourmet catering as well as entertainment suggestions and activities that provide you with some of the most spectacular experiences the globe has to offer. We design innovative and teambuilding events with the objective to improve strategic and operational excellence for your company by energising performance.
Count on personalized services, as all our events are personally managed by a Synthesis director- from primary contact, programme design and initial site inspections to on-site management, you will have one team leader and decision maker to ensure correct and effective communication and understanding of your needs, from implementation to completion of your successful event.
Your clients, guests and employees have experienced similar functions with the only difference being that at Synthesis we will design a program that elevates industry standards and will be a benchmark of success.
"We can literally offer you the world …"
Effective DESTINATION MANAGEMENT requires an in-depth knowledge of your destination, going beyond the obvious choices.
Passion, to create unique services in settings that go beyond the norm.
Creativity is also an integral ingredient, to create the ideal event that combines your needs, within your budget but exceeds your expectations. And finally pride, pride with the outcome that permits our team to confidently sign our composition … our SYNTHESIS !
"Live your myth"
GREECE, AN ALL TIME CLASSIC
Greece a world in one country! Over 5000 years of history, rich in culture, fine arts, monuments and myths. 1600 majestic Greek islands, picturesque traditional villages and exquisite cuisine, are parts of our home.
Even though blessed with this mythical country, we believe that the key word to success in the travel market is SERVICE!
"It's not the dish, but the way you serve it"
We proudly provide all travel related services, for groups and individuals, managed by our professional staff with accumulated experience of over 30 years. Packages, tours, Hotel accommodation, Cruises, Ferry and Airline tickets, Special Interest tailor made tours, Yachting, Professional licensed multilingual tour guides and carefully selected courteous hosts.
OTHER SERVICES:
Accommodation options throughout Greece
Domestic and international flight tickets
Ferry boat tickets
Cruise tickets
Unique Wedding Ceremonies and honeymoons
Cultural, ethnic regional dancing tours
Pilgrimages and religious tours
Educational tours (language, heritage)
Culinary / gastronomical regional tours
FIT tours
ABOUT US
Perfect design & code delivered to you.
What really sets Creative Agency apart from other agencies is our superior customer centric focus, our long-term, highly trusted professional partner ethos and above all owning the entire end-to-end project.
Development
in just 3 months
Consulting
in just 3 weeks
Elnora Bruncet
Web Designer
Elnora Bruncet
Web Designer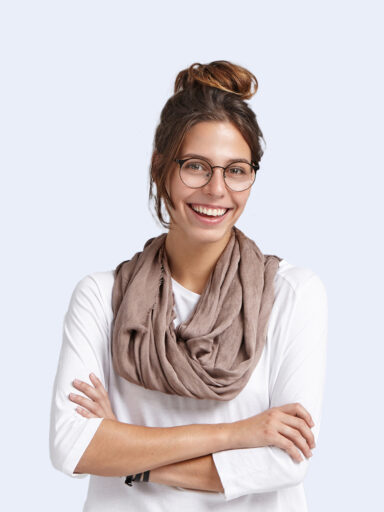 Elnora Bruncet
Web Designer
Elnora Bruncet
Web Designer
Elnora Bruncet
Web Designer
BLOG UPDATED
We Share Our Life In General
Ecosia shows ads in its SERPs, which it calls EcoAds. In order to show ads and search results it …
Ever been innocuously browsing the web for your next pair of shoes, before leaving the retail site …
In April 2016, something happened at Facebook that would quickly result in a revolutionary paradigm …